Graphtreon CSV Exports
Need an export of Graphtreon data?
End of month exports available (from Mar 2016 to Nov 2021)
Over 200K creators in the most recent exports
$100 per monthly export
See the screen shot below for the fields the CSV exports contain
Use the
Contact form
to request which monthly CSV export(s) you would like and you will receive an easily payable invoice within 1 business day. You will receive your export(s) within 1 business day of payment.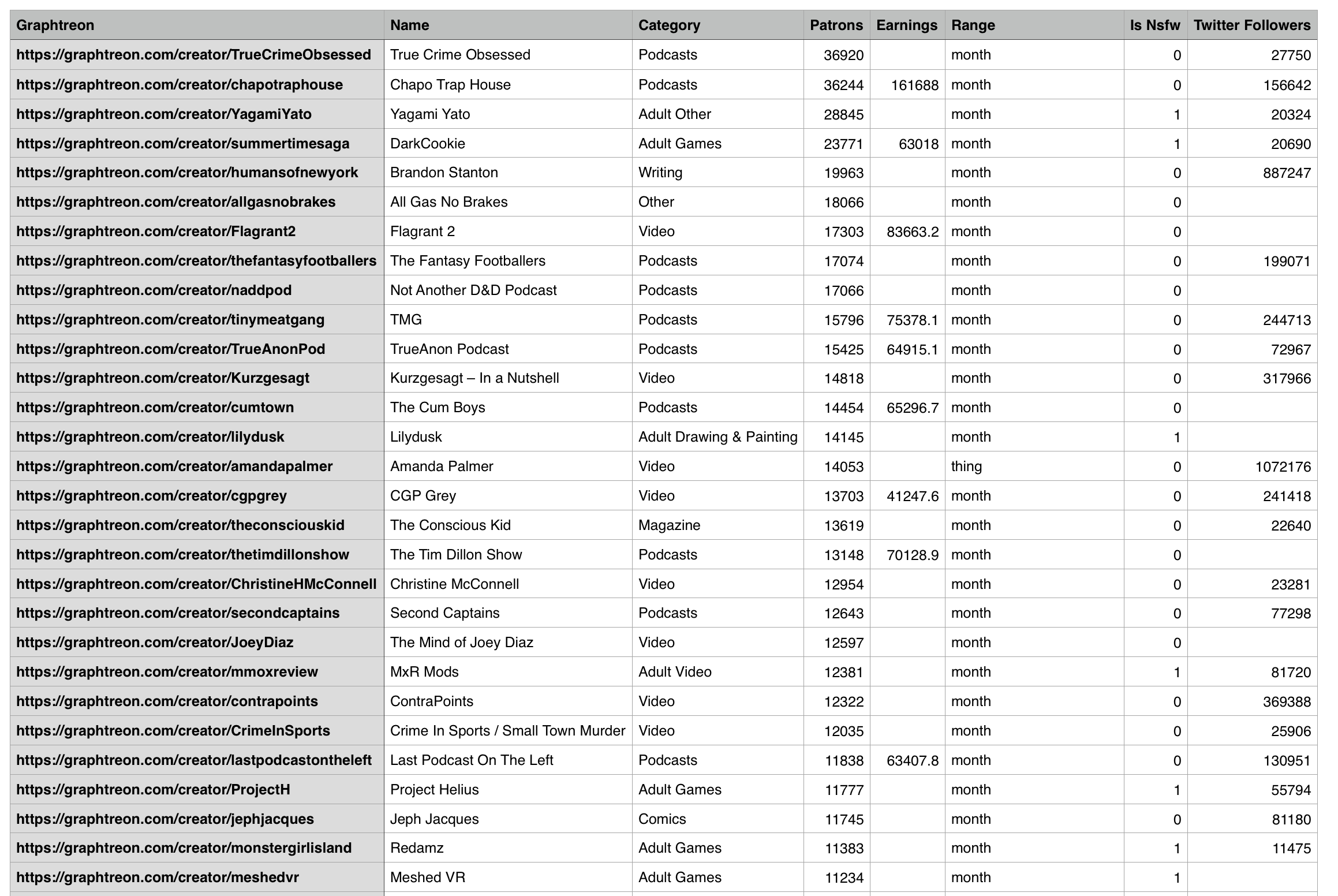 Legal
Graphtreon LLC reserves the right to refuse any purchase.
You cannot use this data to create a competing service.